We Need Diversity in Literature for Our Students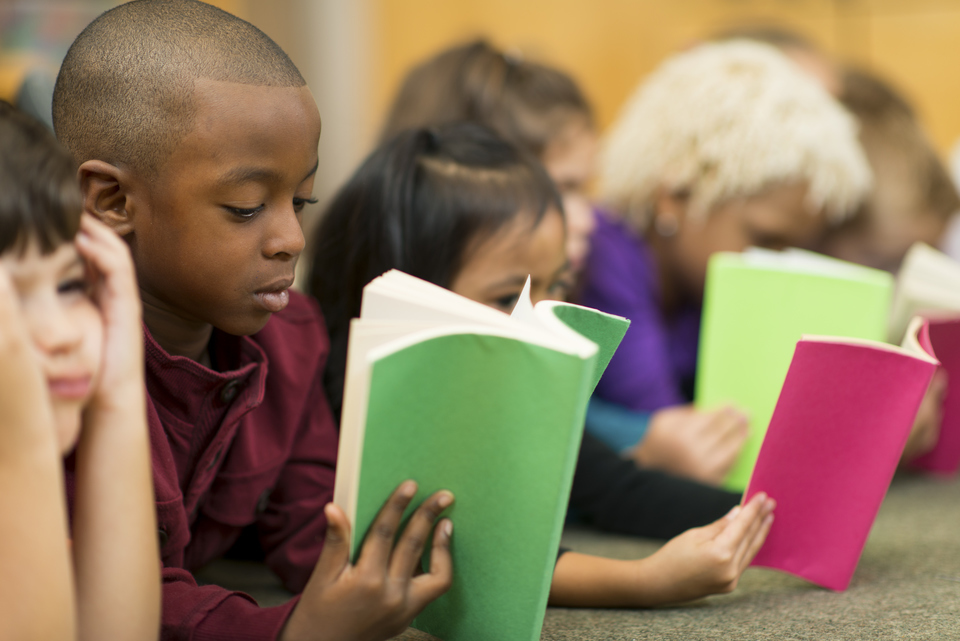 Schools are meant to be the temples of society, where parents bring their children to become the best they can be, with trust in the guidance that teachers will provide, with faith in the value of the books they will read. At home, privileged parents have the means to do their part, reading to their little ones before they go to bed, wrapping them with love into a story that enriches their dreams.
Both at home and at school, books are chosen with care—books that represent the values of culture, the richness of heritage, the universality of the human experience. Those books may contribute to enriching children's identities. Through them, children learn to explore who they are and to understand the world they live in. In those pages, they see similarities and differences between their communities, traditions, and worldviews. And they can learn about equality, justice, freedom, and love.
Racial Diversity in Our Schools
According to a report published by the National Center for Education Statistics, about 56.6 million students were expected to attend elementary and secondary schools in the United States in fall 2018. Of those, 24.1 million were white students. The student population of color was about 26.6 million. Of those, 7.8 million were Black, 14 million were Hispanic, 2.6 million were Asian, 200,000 were Pacific Islander, 500,000 were Native American, and 1.6 million were of two or more races.
In an ideal world, teachers, parents, and children would choose from a pool of publications where they and their reality would be represented in a wide variety of titles. And in an ideal world, they would have enough leadership figures—teachers, principals, counselors—representing their culture.
The reality, however, is that authors of color contributed only about 7 percent of the children's books published in the U.S. in 2016, according to the Cooperative Children's Book Center in Wisconsin. Also note that, according to surveys, more than four-fifths of teachers in schools are white.
Within this framework of the world we live in, it is indeed important to discuss the need for authentic literature and diverse books.
A Need for Greater Diversity in Literature
In 2014, an all-white panel of male children's book authors was announced for BookCon, an annual convention that launched that year. The lack of diversity on the panel attracted the attention of readers, writers, and editors, and a movement began.
Korean-American author of young adult literature Ellen Oh was among the many who expressed disappointment on Twitter. In response, the "We Need Diverse Books" campaign began, and it is now a registered nonprofit organization that promotes diversity in publishing—from books by authors of color to those with marginalized characters.
In 2016, the group announced the creation of the Walter Dean Myers Awards for Outstanding Children's Literature, and grants open to unpublished diverse authors.
My Own Experience Publishing Diverse Books
Since 1995, Alma Flor Ada and myself have been publishing books in Spanish for Latino readers. Our first collaboration with Houghton Mifflin Harcourt included five collections of poetry, theater, and cultural anthologies. We included books written by children and their parents, rewrote legends, and collected traditional tales, and we were happy to write Sigue la palabra—a history of the Spanish language for children.
We have since 1995 co-authored more than 100 books showcasing the richness of the Hispanic culture, available to readers in the U.S. both in English and Spanish. We write about important leaders, like Benito Juárez, César Chávez, and Dr. Martin Luther King Jr. We write about important figures in the arts, like Diego Rivera and Frida Kahlo from Mexico; Fernando Botero from Colombia; Pablo Picasso from Spain; and Francisca Bacca in Los Angeles. We present young readers with the richness of poetry and the values of characters who defend their right to learn a second language while maintaining their first.
In our book Yes, We Are Latinos! we offer a vision of the multiculturality of the Latino heritage, presenting the experiences of Latinos of diverse origin: Indigenous, African, Chinese, Japanese, Sephardic, and others. We explore the richness brought to the Latino culture from the numerous and varied indigenous populations of Mexico and Central and South America.
Our Promise and Our Future
When we were invited to participate in the author team of the new English and Spanish program of HMH, we knew our responsibility would be to highlight the voices of our underrepresented authors and challenge a traditional canon that no longer represented our present-day U.S. population. We feel that we and other authors today have fulfilled the promise for diverse voices in literature—something that must continue in the future. From Walter Dean Myers to Joseph Bruchack. From Korean American Sun Yung Shin, Nigerian Elphinstone Dayrell, to Japanese authors Taro Gomi and Noako Stoop. From Liberian author Won Idy Paye, to a second-generation Japanese-Canadian Chieri Uegaki. Tololwa M. Mollel who brings alive the oral tradition of his native Tanzania, and well-known authors such as Nikki Grimes, Malala Yousafzai, Langston Hughes, and Janet Wong. All are part of the ample stage of stardom of these new volumes for children.
Our hearts live in the pages of all the authors from the Hispanic world who enrich with their authentic literature each volume from kindergarten to sixth grade. In them live the imagination of Juan Felipe Herrera, Yuyi Morales, Gary Soto, Amada Irma Pérez, Jorge Argueta, and Maya Cristina Gonzalez, among many others. Each author brings the echo of his or her own experiences and part of the world, all providing a wider scenario in which to understand our realities.
Because children reading in Spanish need to know important authors from non-Spanish speaking cultures, versions of pieces from Robert Frost to Kate DiCamilo and from Aesop to Mo Willems will enrich the educational books published by HMH. Alma Flor Ada and I have guaranteed the authenticity of the Spanish used in each and every translation.
The percentage of books published by diverse authors has been slowly growing since 2014. Yet the fact that important groups of mainly white teachers are backing "We Need Diverse Books" gives me the hope that a better tomorrow is not an empty promise, and that the publishing industry has understood why the canon must change.
I vote with all my heart for that change.
The views expressed in this article are those of the author and do not necessarily represent those of HMH.
***
Blog contributor F. Isabel Campoy is an author on HMH's Into Reading and ¡Arriba la Lectura! programs.
Christine Condon
Shaped Editor-in-Chief

Jennifer Prescott
Shaped Contributor

Jennifer Prescott
Shaped Contributor