Technology gives teachers and leaders a powerful tool to inform decisions that drive positive student outcomes. HMH's approach combines the best technology with personalized professional learning, the most comprehensive curriculum, and best-in-class assessment.


Exciting News! NWEA® is now part of HMH. Together, NWEA and HMH give leaders and teachers even greater insight into students' needs and gains.
Benefits of Connected Teaching and Learning

For Leaders:
Partner with HMH to align K–12 curricula, assessments, and professional learning to student MTSS needs and accelerate student growth like never before.
Get the data to allocate resources appropriately, identify what's working and where gaps exist, understand program usage, and measure student growth.
Access timely, on-demand resources, like classroom videos, classroom observation "look for" lists, and live events in Leader's Corner on HMH Ed™.
For Teachers:
Unlimited professional learning and guided learning pathways get teachers up and running with their HMH programs.
Powerful teaching tools turn efficacious content into personalized lessons to drive student growth.
Parent-teacher conference resources make student growth conversations effortless.
For Students:
Students can take classwork wherever they go, even without internet access.
Assignments and resources can be easily accessed and organized in one place.
Customizable avatars and classroom competitions make learning fun.
For Families and Caregivers:
Families and caregivers can access their child's lessons and assignments.
Equitable, at-home learning resources are available in English and Spanish.
On-demand tips and videos are personalized for every student.
HMH creates a well-calibrated system in the district because all the teachers are using the same services and learning the same content. My fifth-grade teachers can talk to my eighth-grade teachers, knowing they all have something in common. It really lends itself to creating an automatic PLC.
Seamless Platform-to-Platform Integrations
Educators using Ed resources with a learning management system (LMS) benefit from automated grouping, differentiation, and lesson-planning tools. HMH's various rostering options ensure digital learning is ready for teachers and students before the first day of school.
The Best Content in Your LMS
Easily access HMH content via Google Classroom, Canvas®, and Schoology®.
HMH supports the newest LTI connections on the market.
Enjoy grade passback, assessments, standards-aligned resources, and more in an LMS.
Simple and Secure Rostering
HMH customers new to ClassLink® are eligible for a one-year free trial of Roster Server Lite.
Use HMH with Clever® for automated, secure rostering and SSO.
Choose from self-service, partner-based, and other easy rostering options.
The Power of HMH Connected Solutions
Explore Our Suite of Connected Solutions
Precise assessment and shared reporting anchor our comprehensive curriculum. The result? Standards-aligned, differentiated teaching and learning moments.
Core
Math
ELA
Science
Social Studies
Supplemental
Differentiated Practice and Instruction for Math and ELA
Reading and Fluency Assessment
1:1 Reading Tutoring
Writing across the Curriculum
Professional Learning

Coaching Subscription
On-Demand Resources
Live, Online Courses
Leader Learning
Intervention
Intensive Reading Intervention
Intensive Math Intervention
Academic Language for Multilingual Learners
HMH ELA K–12 Connected Curriculum
Teacher Success Pathways, Teacher's Corner®
HMH is 1EDTECH certified as a trusted, secure ecosystem for personalized learning
Want to learn more about our connected solutions?
Insights & Resources
Learn about our programs and connect with the research.
Why Is Technology Important in Education?
Think you know the answer to the question: "Why is technology important in education? The advantages go beyond student engagement and saving teachers time. Here, we break down tech's benefits.
What Is Data-Driven Instruction in Education?
This article answers the question, "What is data-driven instruction in education?"
The Future of Education Technology in the Classroom
While the future of education technology in the classroom can seem intimidating, it's also full of promise.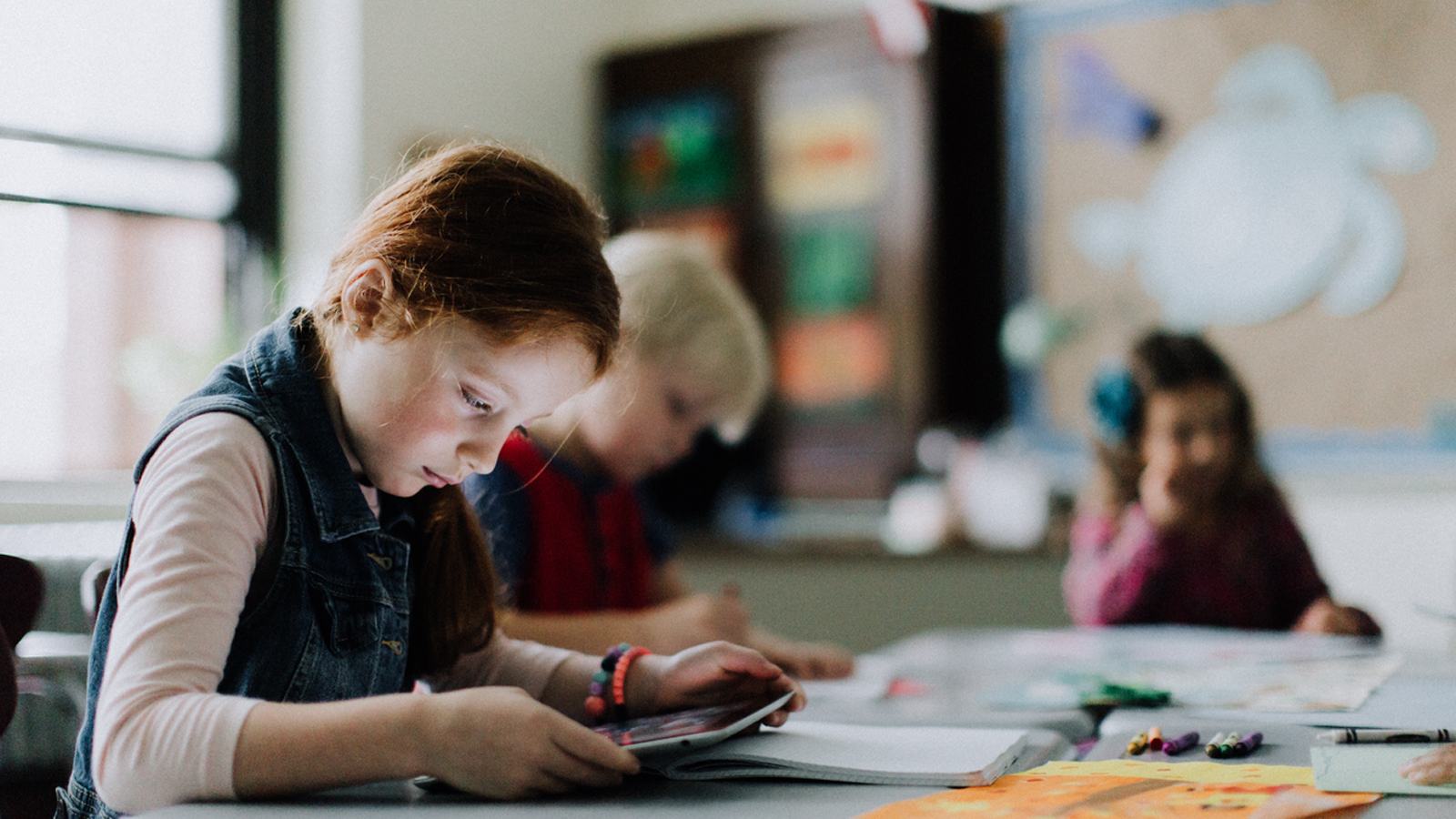 What Is Adaptive Learning Technology?
Find out the answer to the question, "What is adaptive learning technology?" Plus, discover ways you can use adaptive learning programs in the classroom.
Technology and Personalized Learning
Discover the benefits of technology and personalized learning in the classroom—and digital tools that can automate the personalized learning process.
Advantages of AI in Education
Artificial intelligence is here to stay. Discover the many advantages of AI in education.
A Connected Solution
We invite you to learn more about our adaptive supplemental and intervention solutions, powered and informed by your students' assessment data.
A Connected Solution
We invite you to learn more about our adaptive supplemental and intervention solutions, powered and informed by your students' assessment data.
Contact Us about Connected Teaching and Learning
Please note: If you have a question about billing, an order, an invoice, or just need technical support, please contact support.

Thank You for contacting us about Connected Teaching and Learning ! Please check your email for next steps.
Thank You for contacting us about Connected Teaching and Learning ! Please check your email for next steps.
Connected Teaching and Learning
Easy-to-administer assessments, best-in-class core instruction, personalized supplemental practice and intervention, and meaningful professional learning are uniquely integrated to empower teaching and learning all on one platform.
The Power of Connected Solutions in Warren County, Kentucky
Watch Personalized Learning in Action