Engage readers' imaginations with exciting nonfiction
Motivating students to read nonfiction requires capturing their attention and sparking their sense of wonder. Awe-inspiring artwork and photography, paired with strategic text placement, help draw students into a wide range of cross-curricular topics.
inFact's leveled readers for Grades K–5 provide nonfiction informational texts that encourage students to read closely and find evidence while boosting their comprehension skills to propel them to success on high-stakes standardized tests.
With precise leveling across 91 titles, inFact ensures just the right book for every student.
Intrigue. . .inform. . .involve. . .inspire. . .inFact!
Propel student performance on standardized tests
inFact's nonfiction, informational leveled texts accelerate students' reading growth and help them become more familiar with the type of content found in the reading comprehension passages of standardized state tests.
Take students on a nonfiction learning adventure
inFact is nonfiction with a storytelling feel, following engaging characters as they explore science, social studies, and art topics. For upper elementary grades, inFact covers contemporary issues that students can relate to.
Target: ELA and SEL skills
Take and Teach lessons with close reading guiding questions, SEL prompts, and a unique "Skills Focus" (claim, point of view, compare and contrast) build background knowledge, comprehension, and confidence.
Explore inFact's invaluable features
Inform
inFact takes students on an educational adventure to learn about a variety of topics, including the ocean, space, nature, dinosaurs, art, and technology.
Instruct
The glossary and index in each title help build academic vocabulary. Each book's table of contents allows for quick reference and sequencing help when supporting claims and finding evidence.
Inspire
inFact spotlights historical figures and movements paired with contemporary issues and pop culture. Students encounter diverse peoples and societies.
Involve
Each inFact book reinforces the home-school connection with close reading questions as well as pre-reading, during-reading and after-reading exercises on the inside front and back covers of every book.
Captivate students with a wide variety of topics
Inspire students to make a difference. Spotlight real-life heroes like Nelson Mandela, Maggie Aderin-Pocock, or Charles Darwin.
Inform students on how the natural world works, where humans fit in the food chain, how weather affects ecosystems, or how farmers grow the food we eat.
Invoke students' curiosity about STEM, earth science, and space. inFact makes tough concepts fun and easy to grasp.
Involve students' imaginations, sparking their creativity with connections to art, fashion, performing arts, and cuisine.
Explore further what inFact can provide to you and your students.
Resources
Realize the power of independent reading. Explore more about InFact Leveled Readers, plus research and strategies to build equity through books and libraries.
inFact Overview Brochure
Discover how inFact turns nonfiction into a reading adventure
The Value of Independent Reading: Analysis of Research
Uncover powerful insights from decades of research to help you empower every student to be a reader.
Five Ways to Spark Independent Reading
Find concrete strategies to build reading engagement and enjoyment.
Interested in learning more about our reading programs? Explore a variety of programs that meet the literacy learning needs of any classroom. Ensure success in your classroom with our trusted support.
HMH Reads™
HMH Reads offers over 480 digitally enhanced leveled texts on Ed that seamlessly support skills-based reading instruction in grades K–5.
Hero Academy
Hero Academy® was designed to transform every student into a reading superhero! The program's leveled reader series for students in Grades PreK–4 can challenge students to grow as readers, motivate reluctant learners, and foster social and emotional skill development.
Rigby® PM Leveled Readers
Rigby® PM Leveled Readers for grades K–5 combine the precise leveling teachers trust with the characters students love, allowing educators to teach reading in a way that transforms every title into a learning moment.
HMH Into Reading
HMH Into Reading's comprehensive approach to literacy for Grades K–6 cultivates readers, writers, and lifelong learners.
HMH Classroom Libraries
Encourage curiosity, creativity, and a love of all subjects with collections of literary and informational texts. Featuring trade books and leveled readers, HMH Classroom Libraries will add sociocultural diversity to your classroom and foster growth across disciplines.
News & Events
Find out what's new and next. Stay in the loop with the latest webinars, blogs, and more.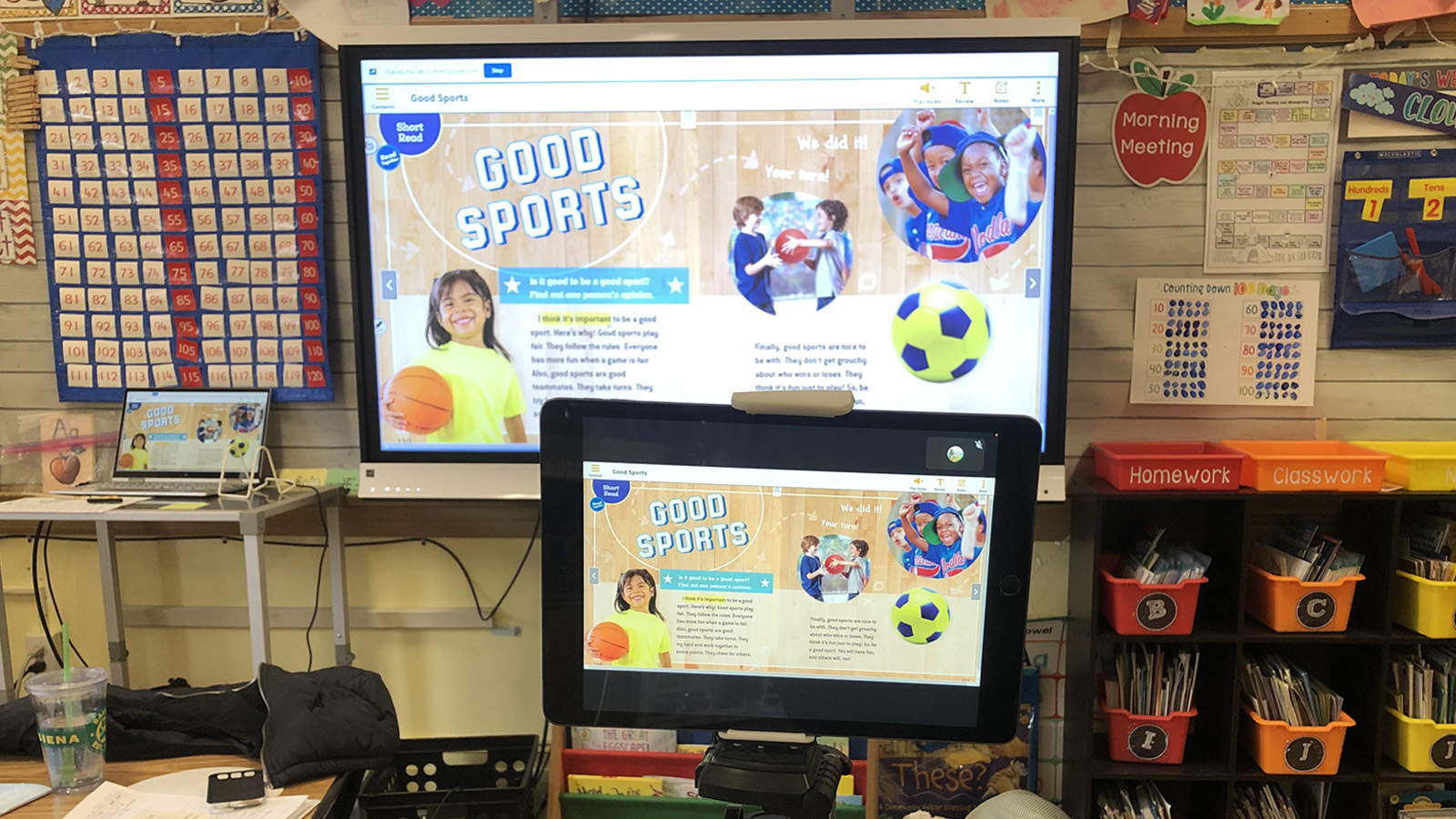 How to Teach Reading Virtually in the Online Classroom: 5 Tips
Teaching reading online during the pandemic can be challenging. Learn how to teach reading virtually with these tips from a first-grade teacher.
How Can You Engage Students in Reading? Try These 5 Strategies
As an educator, you may ask, how can you engage students in reading? Try these five strategies to boost enjoyment and engagement in literacy.
Connect with us for more details.
Explore what inFact can provide to you and your students.