Inspire reading confidence at every level
A lifelong love of reading depends on confidence, perseverance, and grit. How can we build confidence in every student—regardless of where they are on their reading journey? Rigby® PM Leveled Readers combine the precise leveling teachers trust with the characters students love to teach reading in a way that transforms every title into a learning moment. Relatable, relevant stories appeal to students and build their confidence with challenges that meet them where they are. Make your students the main character in their reading success story.
Stretch Reading Growth with Precise Leveling
Match every student with meaningful texts and easy-to-spot leveling indicators including Rigby leveling, Fountas & Pinnell, and Lexile® to inspire confidence as students move from one skill level to the next.
Boost Comprehension with a Wide Variety of Genres
Support learning across disciplines with cross-curricular texts that include poetry, fairy tales, fantasy, informational, and realistic fictional stories that move students from learning to read to reading to learn.
Engage Students with Lovable Characters
Reinvigorate guided reading with brand-new age-appropriate, relatable, and relevant stories that appeal to diverse backgrounds. Dig into brand new stories with lovable characters like Sally, Ben, and Little Bulldozer.
See what Rigby PM Leveled Readers have in store for your classroom.
The right support to start a reading success story
Find the right fit for every reader. With the support of a precise leveling system, you experience the confidence in knowing your students are reading at the level that optimizes their growth. Rigby PM offers small-group and individual options for reading instruction. Teachers can feel confident in the progress their students are making with the Rigby PM system.
Finely Leveled and Reliable 
Each Rigby PM reader is intentionally written to meet strict leveling criteria by gradually releasing control of specific text variables that incrementally increase in difficulty. As a result, students learn to master and enjoy reading without frustration.
Familiar Faces with New Adventures
Engaging stories make it easy to keep students interested and help all readers make progress. Follow Baby Bear, Sally, Jolly Roger, and Kitty Cat as they explore new adventures.
Reinvigorate guided reading with new titles and Take and Teach lesson plans that help you meet every learner's needs.
Inspire Students Who Read to Learn
Inspire students' imaginations with fantasy titles like Kitty Cat and the Frog and Where is Baby Bear? Expose students to traditional literature with The Peacock and the Crane, Sleeping Beauty: A Modern Tale, and more.
Engaging cross-curricular informational texts like The Vet and Cars: Past, Present, and Future. Extend learning beyond the literacy lesson with hands-on, project-based informational texts with My Musical Instrument, Making Art with Light, and more.
Diverse and relatable realistic fiction titles like Sally and the Big Slide and Jolly Roger and the Fish. Cultivate a love of poetry with carefully curated collections like The Rainforest and Other Poems, My Book of Poems, and more.
Interested in learning more about our reading programs? Explore a variety of programs that meet the literacy learning needs of any classroom. Ensure success in your classroom with our trusted support.
Hero Academy®
Hero Academy was designed to transform every student into a reading superhero! The program's leveled reader series for students in Grades PreK–4 can challenge students to grow as readers, motivate reluctant learners, and foster social and emotional skill development.
inFact
inFact's nonfiction informational tests for Grades K–5 encourage students to read closely and find evidence, boosting comprehension skills and success on high-stakes standardized tests.
HMH Reads™
HMH Reads offers over 480 digitally enhanced leveled texts on Ed that seamlessly support skills-based reading instruction in grades K–5.
HMH Into Reading
HMH Into Reading's comprehensive approach to literacy for Grades K–6 cultivates readers, writers, and lifelong learners.


HMH Classroom Libraries
Encourage curiosity, creativity, and a love of all subjects with collections of literary and informational texts. Featuring trade books and leveled readers, HMH Classroom Libraries will add sociocultural diversity to your classroom and foster growth across disciplines.
See what Rigby PM Leveled Readers have in store for your classroom.
Resources
Realize the power of independent reading. Explore more about Rigby PM Leveled Readers, plus research and strategies to build equity through books and libraries.
Uncover powerful insights from decades of research to help you empower every student to be a reader.
Find concrete strategies to build reading engagement and enjoyment.
News & Events
Find out what's new and next. Stay in the loop with the latest webinars, blogs, and more.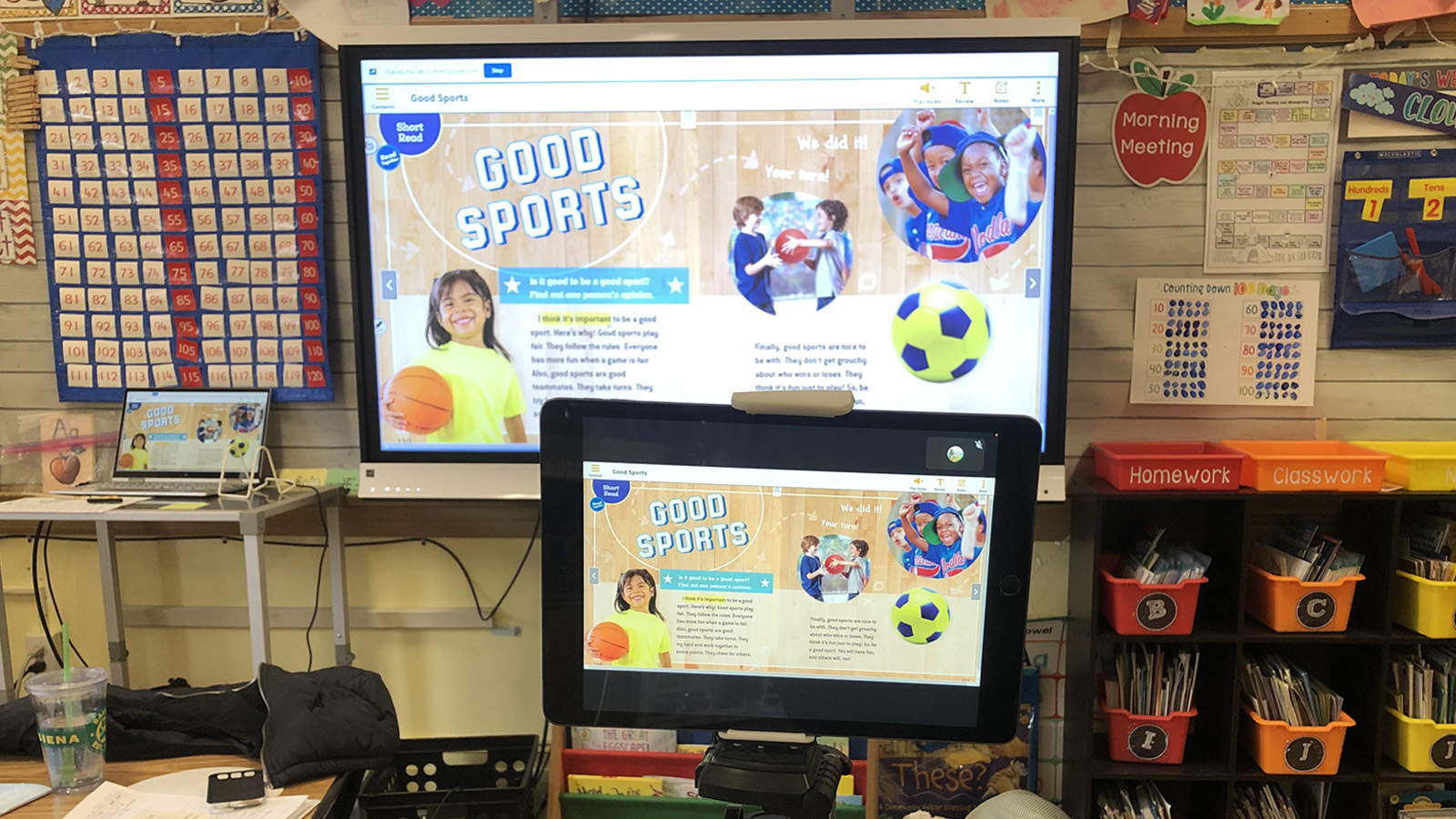 Teaching reading online during the pandemic can be challenging. Learn how to teach reading virtually with these tips from a first-grade teacher.
As an educator, you may ask, how can you engage students in reading? Try these five strategies to boost enjoyment and engagement in literacy.
Connect with us for more details.
Learn more about Rigby® PM Leveled Readers.