Create confident communicators

Invite students to explore how language fluency can enrich their lives. HMH® understands the power that speaking another language gives to individuals. It creates opportunities for intercultural understanding and career development, and changes the way that we view the world around us.
¡Avancemos! takes language learning beyond the book with digital resources and virtual experiences to immerse students in new cultures. By connecting students to the world around them, ¡Avancemos! empowers students to reach proficiency in Spanish.
Multilingual brains have better attention spans and task-switching skills, as well as higher executive functions.
In 2015, there were 627,182 U.S. job listings for bilinguals needed across multiple industries.
See what ¡Avancemos! has in store for your classroom.
Overview
Make proficiency a reality. Use authentic resources and real-world-based activities to spark your students' curiosity. ¡Avancemos! students develop a proficient command of speaking Spanish while fostering a love of new cultural experiences.
Students experience authentic culture.
Lessons offer unparalleled, trusted pedagogy paired with technology that takes learning beyond the book.
Immersive learning enables students to explore fascinating locations all over the Spanish-speaking world via HMH Field Trips powered by Google® Expeditions.
Using current authentic articles and videos from HMHfyi Español and News and Networking, students become invested in the language as they share their opinions online in a safe environment.
Activities for Spanish Open-Source Content prepare students to handle the unscripted language they will encounter in real life. Students learn to research and comprehend Spanish-language Web content while practicing the ACTFL modes of communication.
Scaffolded instruction facilitates communication.
The Student and Teacher Dashboards include a new personal online learning space with a wide variety of interactive tools that optimize learning.
Location-based Units give students an in-depth view of the cultures in different countries.
Online Teaching Resources optimize 21st-century learning goals and include integrated performance assessments.
HMH Field Trips
Where will your instruction take you? With HMH Field Trips powered by Google® Expeditions, the answer is virtually anywhere. As a proud Google Content Partner, we have developed 360-degree virtual field trips that allow students to travel through history, explore the world, and witness scientific wonders without ever leaving the classroom!
Technology is the great equalizer
Expose students to the cultures of the Spanish-speaking world from the familiarity of their own classroom. HMH Field Trips offer every student the opportunity to experience Spanish in its cultural context with virtual reality technology combined with audio narration in Spanish.

Experience a new way to learn
HMH Field Trips foster connections between culture and language. Go on a virtual tour of locations throughout the Spanish-speaking world while listening to audio narration in Spanish. Additional activities support ¡Avancemos! content and further engage students in interpretive, interpersonal, and presentational communication in Spanish.
Going on Field Trips to Mexico and Spain made me want to learn more Spanish.
Where will your instruction take you?
The Teacher's Edition features Pre-AP™ assessments to help students practice and prepare for AP™ success.
Confident Spanish conversation skills get students ready to participate in our global society and allow for cultural competence.
International Baccalaureate
Cultural context and communication allow IB students to succeed in their target language with the support of rich online resources.
¡Avancemos! complies with ACTFL®'s Alignment of the National Standards for Learning Languages and the Common Core State Standards.
Learn how students' language can thrive by reviewing ¡Avancemos! free for 120 days!
We know success doesn't come from one solution, but from a network of support. When you select a program from HMH, it's the start of a relationship—one that helps you implement and raise achievement in the ways that work best for your district, school or classroom.
Bien dit!®
Bien dit! makes learning French an engaging and achievable process for students in Grades 6–12.
Consulting today's thought leaders in order to foster biliteracy can impact your results.
Authors
¡Avancemos! benefits from the writing and contributions of language education leaders and researchers.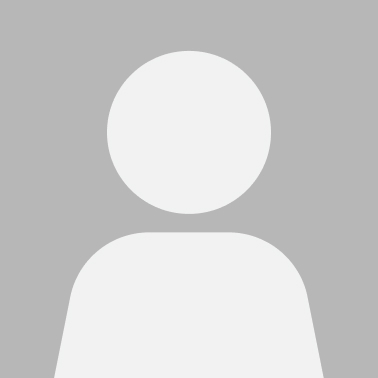 Dr. Audrey Heining-Boynton
Professor, University of North Carolina at Chapel Hill
John De Mado
Author, Bien dit! 2018, Creative Consultant, ¡Avancemos! 2018, Director, John De Mado Language Seminars, LLC
Dr. Barbara Rupert Mondloch
Past President, ACTFL, PNCFL, and WAFLT
Dr. Ricardo Otheguy
Professor, City University of New York, Graduate Center
News & Events
Stay connected to the Spanish teaching and learning community!
The El Profe eNewsletter helps you stay up-to-date on news, trends, and information about foreign language education and ¡Avancemos!
¡Avancemos! Research Report
¡Avancemos!  Overview Brochure
3 Key Benefits of Bilingualism Infographic
Cognitive benefits to becoming bilingual
Learn how students' language can thrive by reviewing ¡Avancemos! free for 120 days!
Learn how students' language can thrive by reviewing ¡Avancemos! free for 120 days!