Teach students the language of adventure
Show students how fluency in French language and culture can open the door to a world of opportunities. From global awareness to new career avenues, Bien dit! has the tools to support their adventure. Students will benefit from a true command of speaking, listening, reading, and writing in French.
Bien dit! takes language learning beyond the book with digital resources and virtual experiences for the classroom. No matter where their passions lie, let language take them there.
Bilingual brains have better attention spans and task-switching skills, as well as higher executive functions.
Bilinguals generally outperform their monolingual counterparts academically.
In 2015, there were 627,182 U.S. job listings for bilinguals needed across multiple industries.
See what Bien dit! has in store for your classroom.
Make proficiency a reality. Connect a proficiency of speaking French with a passion for culture. Use the authentic resources and real-world-based activities provided to give students new experiences alongside their new language skills with Bien dit!
Students experience authentic culture.
Lessons offer unparalleled, trusted pedagogy paired with technology that takes learning beyond the book.
Immersive learning enables students to explore fascinating locations all over the French-speaking world via HMH Field Trips powered by Google® Expeditions.
Using current authentic articles and videos from HMHfyi Français and News and Networking, students become invested in the language as they share their opinions online in a safe environment.
Activities for French Open-Source Content prepare students to handle the unscripted language they will encounter in real life. Students learn to research and comprehend Spanish-language Web content while practicing the ACTFL modes of communication.
Everything teachers need to get students communicating with confidence.
The Student and Teacher Dashboards include a new personal online learning space with a wide variety of interactive tools that optimize learning.
Location-based units give students an in-depth view of the cultures in different countries.
Teaching Resources optimize 21st- century learning goals and include integrated performance assessments. 
HMH Field Trips
Where will your instruction take you? With HMH Field Trips powered by Google® Expeditions, the answer is virtually anywhere. As a proud Google Content Partner, we have developed 360-degree virtual field trips that allow students to travel through history, explore the world, and witness scientific wonders without ever leaving the classroom!
Technology is the great equalizer
Expose students to the cultures of the French-speaking world from the familiarity of their own classroom. HMH Field Trips offer every student the opportunity to experience French in its cultural context with virtual reality technology combined with audio narration in French.

Experience a new way to learn
HMH Field Trips foster connections between culture and language. Go on a virtual tour of locations throughout the French-speaking world while listening to audio narration in French. Additional activities support Bien dit! content and further engage students in interpretive, interpersonal, and presentational communication in French.
Where will your instruction take you?
The Teacher's Edition features Pre-AP™ assessments to help students practice and prepare for AP™ success.
Confident French conversation skills get students ready to participate in our global society and allow for cultural competence.
International Baccalaureate
Cultural context and communication allow IB students to succeed in their target language with the support of rich online resources.
Bien dit! complies with ACTFL®'s Alignment of the National Standards for Learning Languages and the Common Core State Standards.
"Bien dit! is a complete French program that supports learning - all aspects - reading, listening, speaking, writing, and that's what I love about it."
Learn more about the teaching support in Bien dit! through our online preview.
Bien dit! Impact Study (2014)
Evaluates the effect of Bien dit! on high school students' French language performance over the course of an academic year.
Authors
Bien dit! benefits from the writing and contributions of language education leaders, thinkers, researchers, and native speakers.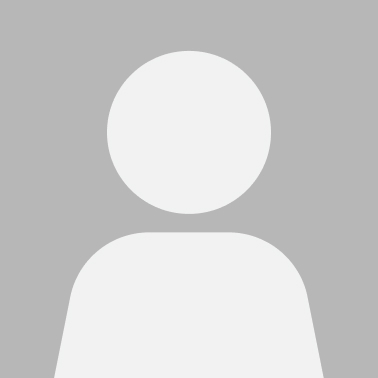 John De Mado
Author, Bien dit! 2018, Creative Consultant, ¡Avancemos! 2018, Director, John De Mado Language Seminars, LLC
Marie Ponterio
Professor, State University of New York College at Cortland
Robert Ponterio
Professor, State University of New York College at Cortland
News & Events
Stay connected to Bien dit!
Back to School Does Not Have to Mean Back to 'I Don't Get It!'
A language teacher shares three free back-to-school activities to re-engage students in language learning.
4 Ways to Beat the Back-to-School Blues for Language Teachers
A Spanish teacher offers tips to incorporate in world languages classrooms, including supporting student voice and choice, creating routines, and cultivating a love of language.
End-of-Summer Survival Guide from a World Languages Teacher
Summer is winding down, but teachers can focus on going back to school by using these three tips from a high school Spanish teacher.
Back to Vacation: Activities for French Class
This free printable activity engages French language learners in interpretive and presentational modes of communication and activates prior knowledge of vocabulary while introducing them to new words and new places in the French-speaking world.
eNewsletter
The Le Prof eNewsletter helps you stay up-to-date on news, trends, and information about foreign language education and Bien Dit!
Bien dit! Overview Brochure
Review program details and components.
3 Key Benefits of Bilingualism Infographic
Cognitive benefits to becoming bilingual
¡Avancemos!
Learn more about our Spanish language program for Grades 6-12.
Consulting today's thought leaders in order to foster biliteracy can impact your results.
Learn more about Bien dit! for your classroom.
See what Bien dit! has in store for your classroom.